Git, Mercurial and Subversion hosting with project management tools
Make delivering quality software easier
Codebase was designed for teamwork. Effortlessly manage your projects whilst tracking changes to your code.
What are you waiting for?
Give Codebase a try today!
Version control systems supported
Works flawlessly with:
Tickets, Issues & Milestones
File Sharing
Time Tracking
Discussions
Wikis/Notebooks
& much more!
Testimonials

We chose Codebase because of its robust ticket handling and easy to use, attractive interface. We wrote a package that uses the Codebase API to update tickets.

Codebase has been influential in helping us grow our business by delivering a great, easy to use product that works for both Customers (our clients) and Developers.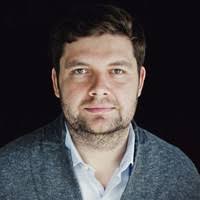 Codebase was a lifetime decision for us because it has both a ticket system and source control integrated together for a great price. Source controlled wiki-styled notepad tracks documentation too.

Codebase is central to our development process. The integration with tools like HipChat has made it a vital hosting tool for us. We easily integrated it into our other key systems too.
Features
Code Hosting
Full repository browsing functionality
Deploy repositories straight to your servers with a free Deploy account
View commits & check out comparisons
Application error & exception tracking
Tracking of TODO code tasks
…and much more.
Project Management Tools
Full time tracking on projects
Project documentation and notebooks
Discussions about projects
Upload, download discuss project files
Manage project user groups
…and much more.
Ticket Tracking System
Complete and powerful ticketing system
Powerful searching & filtering
Store your full ticket history
Statuses, priorities and tags
Easily stay in the loop by watching tickets
…and much more.